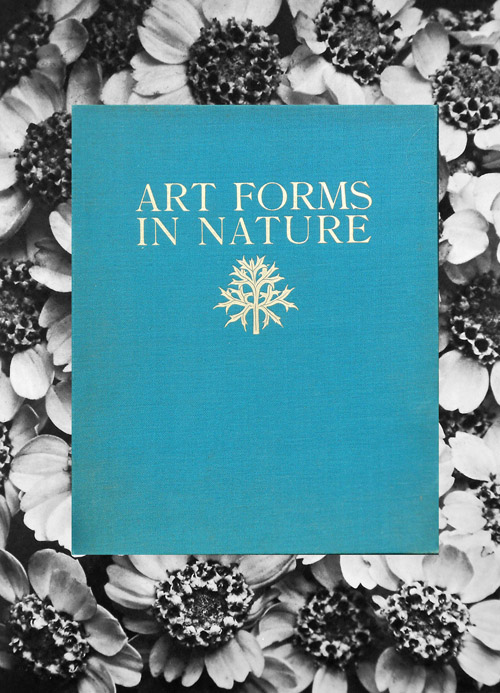 Verlag Ernst Wasmuth A.G., Berlin, 1928. Hardcover. Book Condition: Near Fine, First edition, Hardcover. Fine green cloth with title stamped in gold on front cover and spine; missing dust jacket; Photographs by Karl Blossfeldt; Introduction by Karl Nierendorf; Includes a list of plates. 148 pp., with 120 black and white 12-1/2 x 10 inch plates. The entire edition was limited to 6000 hardbound copies. A number of copies have been broken-up and the photogravure plates sold as individual prints, thus reducing the number of complete copies of this rare, out-of-print book.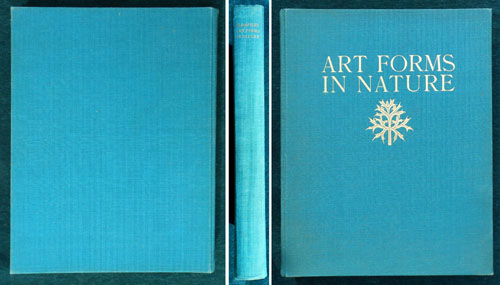 The condition is "near fine" with slight wear to the cloth at the extremities. All pages and plates have slight toning to the edges, which does not extend into the images. This rare title was cited in Andrew Roth, ed., The Book of 101 Books: Seminal Photographic Books of the Twentieth Century. (New York: PPP Editions in association with Roth Horowitz LLC, 2001), Michel and Michële Auer, Collection M. + M. Auer - Une Histoire de la Photographie. (Hermance, Switzerland: Éditions M+M, 2003), in Andrew Roth, ed., The Open Book. (Göteborg, Sweden: Hasselblad Center in association with Steidl Verlag, Göttingen, Germany, 2004), and in Martin Parr and Gerry Badger, The Photobook: A History, Volume I. (London and New York: Phaidon, 2004). An excerpt from the latter makes the claim that this book "is one of the most striking books in photographic history, as well as one of the most popular. It was a key model for the 'typologies' school of contemporary German photography, but Blossfeldt's photobook masterpiece was not a conceptual work of art. It was, like so much German photography of this period, pedagogical in nature, as much founded on Arts and Crafts philosophy as Bauhaus principles. Beginning in 1900, Blossfeldt--a rare combination of craftsman and art historian--made thousands of photographic enlargements of plant leaves, stems and seed pods in order to reveal the link between the structure of plants and artistic form.This is one of the few modern photobooks to be bought by art dealers with the intention of breaking it up and selling the individual plates to be framed and hung an a wall."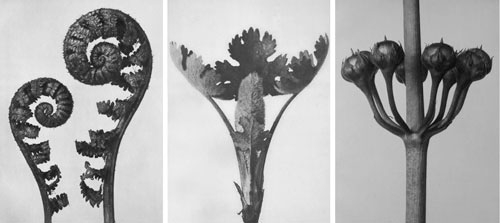 Blossfeldt's photographs of plants, flowers and seed heads were first introduced to the public in his two landmark books Urformen der Künst, (Archetypal Forms of Art), 1928 and Wundergarten der Natür, (The Wondergarden of Nature),1932. From 1898 to 1932, Blossfeldt taught sculpture based on natural plant forms at the Royal School of the Museum of Decorative Arts (now the Hochschule für Bildende Künste) in Berlin. In his lifetime Blossfeldt's work gained praise and support from critics such as Walter Benjamin, artists of the Neue Sachlichkeit (New Realism) and the Paris Surrealists. The use of botanical specimens as photographic subject matter became popular in the early and mid-nineteenth century at the inception of the photographic medium. The use of these photographic subjects as models for translation into other art mediums was practiced by Blossfeldt as well as others before him, such as the photographer/draftsman Adolphe Braun, who translated floral arrangements into award-winning textile designs. Blossfeldt's technical mastery of photography made his work unique. He specialized in macrophotography and even designed a camera for this purpose. As a result, everyday garden flowers are presented in such a way that their rhythmic forms are emphasized and the plants take on new and exotic characteristics. Blossfeldt wanted his work to act as a teaching aid and inspiration for architects, sculptors and artists.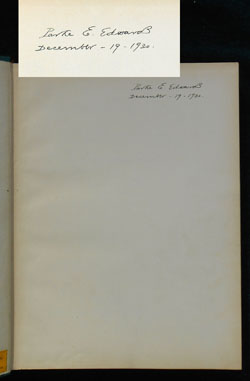 This copy belonged to artist Parke Edwards (1892-1975) who studied metalwork under the blacksmith Samuel Yellin. Edwards is best known for the designs he executed for the Swedenborgian Cathedral at Bryn Athyn, Pa., where he was responsible for making and installing much of the decorative metalwork.  Later he worked at the residence of Raymond Pitcairn, the financial sponsor of the Bryn Athyn church. He often used Blossfeldt's photographs as inspiration for his metalwork.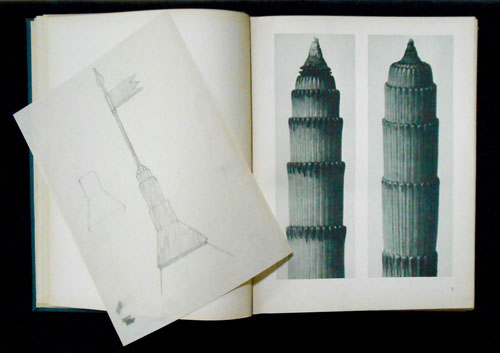 A Parke Edwards drawing of a finial placed next to the Blossfeldt photograph that inspired him.