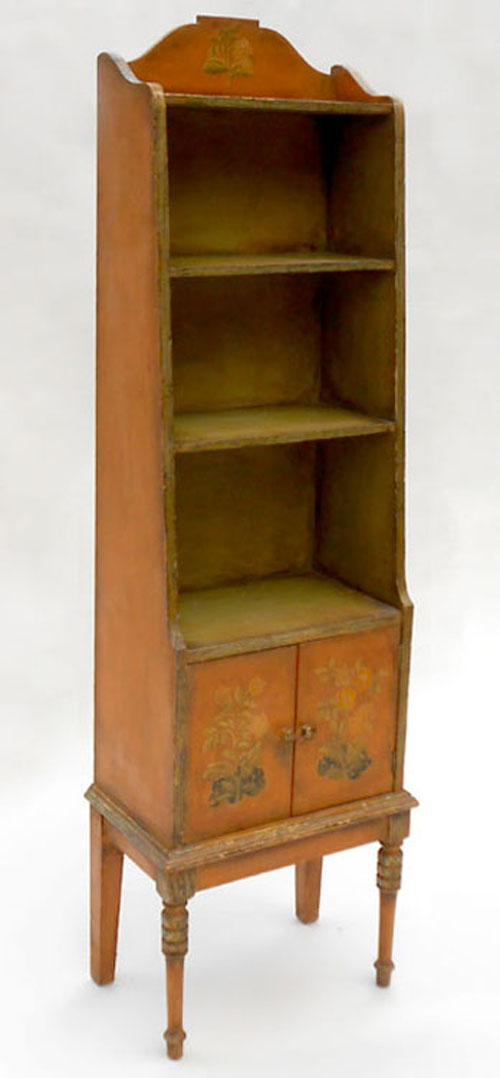 HERTER LOOMS

New York and San Francisco, circa 1925
Polychromed soft wood: 54.25" high, 16.5" wide, 9.75" deep
Albert Herter (1871-1950) was the son of Christian Herter, who with half-brother Gustave formed Herter Brothers, the most famous American decorating firm of the late nineteenth century. Albert studied painting in New York City and in Paris before establishing his own decorating firm, which he called Herter Looms.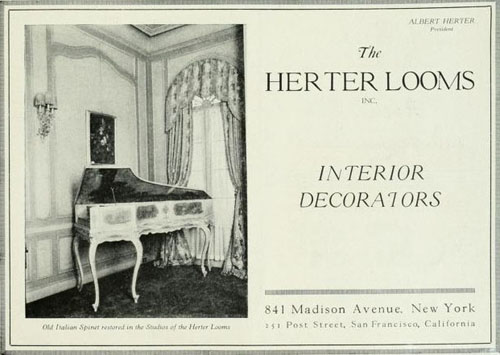 Perhaps intentionally, Herter Looms did not attempt to carry the styles of Herter Brothers into the twentieth century. Albert recognized the shift in taste away from robber-baron opulence to a taste that favored a lighter, less oppressive ambiance. Still, the eponymous family name ensured customer loyalty: The Herter Brothers furniture at Thomas Edison's New Jersey home Glenmont was augmented with Herter Looms painted furniture.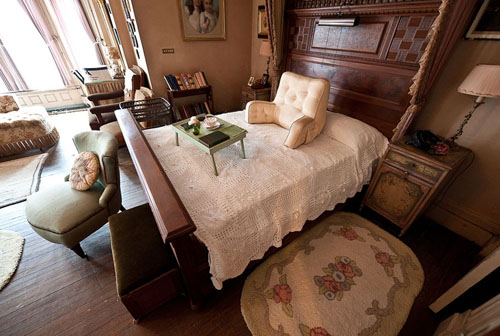 The present stand came from the Marjorie Phillips estate. Marjorie and Duncan Phillips built a large Georgian house in 1929 after they had given the family home on Dupont Circle in Washington, D. C. over to their museum of modernist art. About the new Dunmarlin interiors Marjorie wrote:

"I especially like the simple lines of early English and American colonial 18th century furniture; French Louis XV and XVI, of simplest lines; also some of the stunning modern classic pieces such as the Barcelona chair and the big and little Saarinen chairs. I like the decoration of rooms to be not too formal."

Records indicate that she purchased at least three suites of bedroom furniture from Herter Looms; all had colorful, distressed, hand-painted surfaces and silver-leaf moldings. Some pieces incorporated Marjorie's favorite coral color, which she not only incorporated in the Dunmarlin interiors, but also in her charming paintings.